To Your Table Since 1940.
Welcome to Russo's! We are glad you stopped by. At Russo's, we grow the freshest quality Jersey Fresh fruits and vegetables for both wholesale and retail.
Our retail locations in Tabernacle, NJ and the Trenton Farmers' Market in Lawrenceville, NJ are open daily from Easter until Christmas Eve.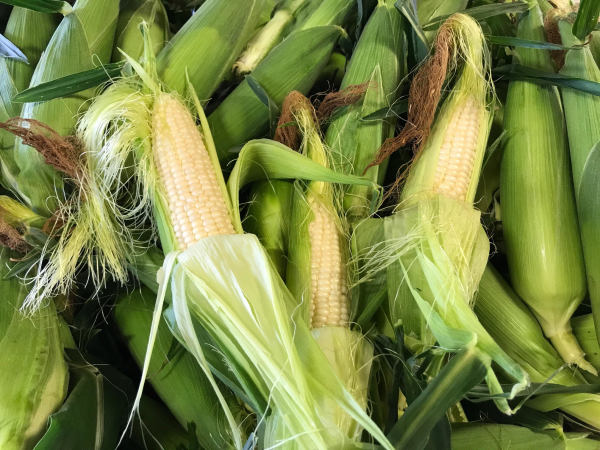 ​Wednesday's until 8 p.m.
White & Yellow Corn
Now serving Ice Cream
from Cups & Cones!​​

​​Pick Your Own Pumpkins & Apples Opens September 14th!



OPEN FRIDAY - SUNDAY IN SEPTEMBER
OPEN FRIDAY - MONDAY IN OCTOBER
9 A.M. - 5 P.M. (last wagon leaves at 4:30 p.m.)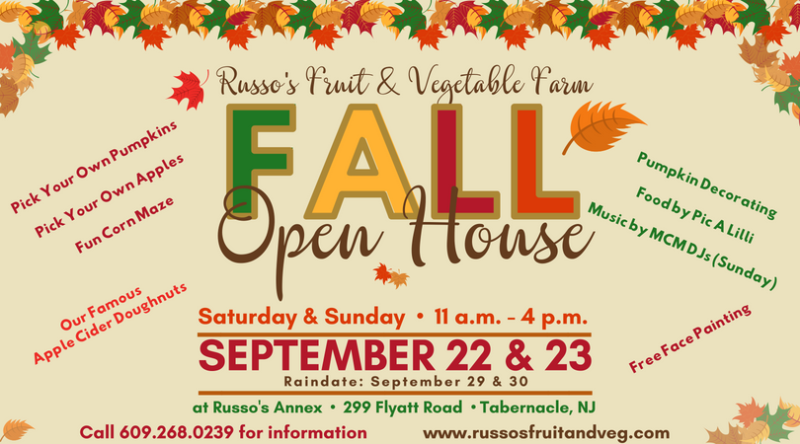 Delicious Baked Goods

Apple Cider Doughnuts  ~  Pies
Our Own
Sweet Corn
​Squash ♦  Beans

Apples ♦  Peppers
​Cabbage ♦ Cukes

 Tomatoes​♦ Peaches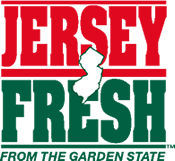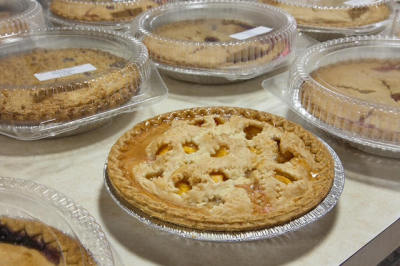 Great Selection of Home Decor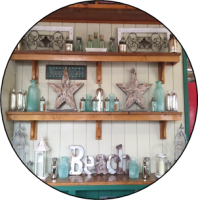 Russo's Ice Cream
Open Daily

11 a.m. - 6 p.m.

Wednesday's until 8 p.m.

Ice Cream • Sorbet

Water Ice • Sundaes

Root Beer Floats

Pie A La Mode

Stop in for a sweet treat!